Life Doesn't Get Any Better Than This:
The Holiness of Little Daily Dramas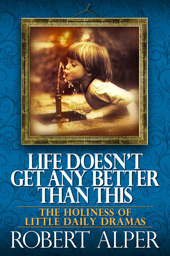 Rabbi Alper has written an uplifting and life-affirming collection of deeply inspiring vignettes. Awarded four stars and called a "volume of spiritual gems" by The Detroit Free Press. Published by Liguori Publications.
R E V I E W S
"Rabbi Alper speaks truthfully and beautifully. He is a moving writer."
—Jerry Stiller, actor
"Robert Alper's method is conversational, his strength is the turn of phrase, his secret ingredient is humor. Anyone reading him will smile a lot and think of some other great writers: Robert Fulghum, Garrison Keillor, and Sam Levenson."

--Msgr. Thomas Hartman, author of Just a Moment and co-host of TV's "The God Squad"
". . . will send you on a journey of discovery and will provide much-needed spiritual sustenance along the way."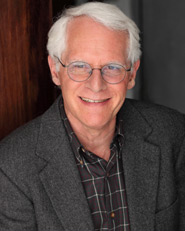 --Gerda Weissmann Klein, Oscar and Emmy winner for One Survivor Remembers and author of All But My Life
"It's too bad Rabbi Bob Alper does not have a congregation in New York City. If he did, I'd join in a flash! Where else can you get such gentle wisdom and such terrific humor?"

--Ari L. Goldman, author of The Search for God at Harvard and former religion writer for the The New York Times
". . . a wise book of personal reflection . . . a superb guide."

--Beverly Coyle, author of The Kneeling Bus and In Troubled Waters
"By discovering holiness in humble places so often overlooked by others, Rabbi Alper shows us how the stuff of daily life can become an unfolding triumph of the spirit."

--Brother Victor-Antoine d'Avila-Latourrette, author of
Twelve Months of Monastery Soups and From a Monastery Kitchen
". . . a heart-grabber and a head-grabber, too. What a treasure!"

--Rabbi Jack Riemer, editor, Wrestling with the Angel